Why It Takes So Long to Hire - Today's Hiring Process
Tuesday, February 16, 2016 - 10:52
Is your recruiter spending enough time working on your search?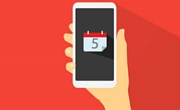 You have an important position to fill. Maybe you tried to conduct the search yourself by using an in-house recruiter, job boards, or word of mouth to find the right candidate, but still find yourself without anyone to fill your critical position. Spending a significant amount of time trying to find someone to fill a vacant position makes finding the right candidate even more imperative. Because you feel pressed for time, you make the decision to hire an outside recruiting firm to find the right candidate. How do you know how much time and effort they will put into helping you find the person you are looking for?
Unfortunately, you often do not know how much time a recruiting firm will spend working specifically on your search. It is easy for recruiters to tell you they will spend a lot of time helping you, but what does that really mean? In all likelihood, most recruiters will spend the majority of their time on searches that are easy or for their highest-paying clients. As a result, it is not unlikely that your search will take quite a bit of time. When you consider the time you have already spent looking without a recruiter's help, you could be facing months with a vacant position. Most, if not all, positions within a company are necessary to the company's success, so this extended period of time without a full team is unacceptable. It can be very damaging to a company's performance as well as put unnecessary extra stress on current employees. So, how can you ensure that the recruiting firm you hire is spending enough time working on your search so that you are able to find and hire someone quickly?
Traditional contingency search firms work on many searches simultaneously; their recruiting model drives this approach. Working on a contingency basis means they are paid when they make a placement. This has pros and cons for you as the company looking to hire. You don't have to pay for recruiting assistance until you have hired someone, however you also cannot control how much time the firm spends working on your search and, therefore, how long it will take to find a good candidate. With this approach, it is as though recruiting firms are not actually working for you - they are working for themselves to fill as many positions as they can in order to make money. This is not a criticism, it is just how the contingency recruiting model works. This traditional model is advantageous for search firms but is not always effective for companies who need to hire someone quickly.
Some recruiting firms have recognized that the contingency approach does not work well for all companies. These firms offer another recruiting model called retained search. Retained search is designed to guarantee to you that the search firm will spend more time working on your search specifically and should therefore find you the right candidate more quickly than if they were to use a traditional approach. With retained search, you negotiate a placement (contingency) fee and pay part of it before the search begins, additional installments throughout the hiring process, and the remaining balance after you hire someone. The retained search approach is an effective way to ensure that more time will be spent on your search. However, it is still difficult to know exactly how long a recruiting firm is actually dedicating to your search. In addition, this method is generally more expensive than using the contingency model.
The only way to know without a doubt how much time recruiters spend on your search is to hire a recruiting consulting firm that will be transparent with you about the exact number of hours they will spend each week on your search and how much they will charge you, in addition to guaranteeing their performance. If it is important to you to know how long your search will take, using a recruiting consulting firm is the way to go. While similar to using an in-house recruiter, an outside consultant can employ recruiting methods that are not available to your in-house recruiter. The most significant example of these is an outside recruiter's ability to directly contact your competitors. Using an outside recruiter will also allow you to put a cap on the cost of the search, something you cannot do with an in-house recruiter. If you are looking to hire a qualified candidate quickly, using a recruiting consulting firm can certainly be a valuable tool in your company's hiring process.
Anderson Sterling Associates is a recruiting consulting firm that specializes in finding the right candidates quickly and at a fraction of the cost of in-house recruiters, retained searches, or traditional search firms. Please contact Victor Goodman at (310) 459-8100 or vgoodman@andersonsterling.com for further information.
Testimonial
"I am so glad I trusted the expertise of Anderson Sterling Associates to help me hire talent for General Dynamics! As the HR director, I appreciate ASA's collaborative approach and support for my department. It truly feels like Victor is part of our company. I am completely satisfied and look forward to working with ASA for future placements."
Director of Human Resources at General Dynamics