Wednesday, June 17, 2015 - 13:13
The Costs of Talent Acquisition and Retention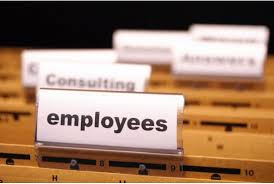 Most businesses understand that the cost of employee turnover can be an enormous disadvantage. What is less well known is that the costs vary depending on the role of the employee. The higher level the employee, the bigger the hit. However, while lost efficiency and productivity are important, the costs aren't just financial. Many businesses fail to consider the cultural impact of turnover. Employees that notice a high turnover rate tend to be less engaged in their jobs, and more inclined to job hunt, increasing job turnover rates. At Anderson Sterling Associates we understand the dynamics of job turnover, and recognize that the way to prevent all of these costs is to hire and retain top employees. Talent acquisition is on ongoing part of doing business!
Of course, the loss of productivity from being short-staffed is not completely cured just by hiring a new employee, which comes with costs of its own. Some of the real costs of hiring a new employee include
Advertising, screening and interviewing costs.

Training, management and mentoring costs.

Lower productivity due to the new employee learning specifics of the job.

Less productivity by other employees as they learn how to work with the new employee.
Often it takes a year or more for the new employee to get 'up to speed' on the job. If the company has high turnover, then this is just enough time for the new employee to find another job, in which case the process starts all over again. If this is standard in your business, you may find that you are never at maximum capacity. Ultimately it means you are losing money on an ongoing basis by having to constantly recruit and train employees. Spending money to retain your employees is nearly always more profitable than having a constantly rotating roster of new employees. Some ideas for retaining employees include:
Paying competitive salaries.

Including benefits, such as paid holidays, sick leave, health insurance and some type of retirement plan. This is especially important for the higher paid, more expensive to replace employees.

Including employees in the decision-making process. Ask for, and utilize, feedback from the people that are doing the work.
Interestingly, studies have shown that it is this last, non-financial benefit that can reduce turnover the most. Employees that feel as if they are valued by management and that they are part of the company, are happier, more loyal and less likely to leave the company. One cautionary note though, if you solicit feedback from employees and then ignore it, this can create an atmosphere that is even more negative than if you had never asked for feedback in the first place.
Anderson Sterling Associates has 30 years' experience in high quality talent acquisition. We are experts in the field, and as such can offer your business a complete recruitment package with a proprietary pricing structure that is neither retainer nor contingency based. Not only does this mean our services are less expensive, but also allows us to offer things that an in-house recruiter simply cannot. We have established a wide network of relationships with established tech companies and HR departments that allow us to pull top talent that an in-house recruiter could not reach. Additionally, our independence allows us to recruit from your competitors, another thing your recruiter could not do. If you are looking for top technology talent in the field of computer peripherals, data communications, aerospace/military, multimedia technology or virtually any technology field, then call us today. Let us help you match the right person with the job, reducing your turnover costs and creating a better working environment for all of your employees.
Testimonial
"I am so glad I trusted the expertise of Anderson Sterling Associates to help me hire talent for General Dynamics! As the HR director, I appreciate ASA's collaborative approach and support for my department. It truly feels like Victor is part of our company. I am completely satisfied and look forward to working with ASA for future placements."
Director of Human Resources at General Dynamics