Wednesday, June 17, 2015 - 09:02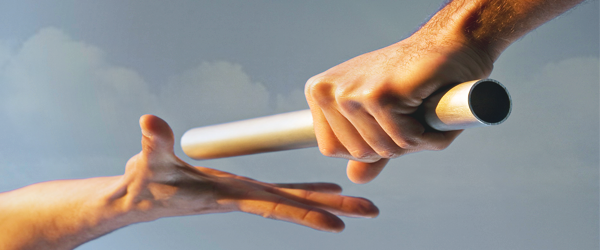 Every business wants inspired and highly competent staff. We know that our companies stand or fall on the quality of our people, their efficiency, and their capacity to move up into roles of higher responsibility. Wouldn't it be great if every employee was capable of fulfilling and exceeding the requirements of their positions within your enterprise? We need a valuable solution to improving commitment and retention with employees as the organization expands. Anderson Sterling Associates has an array of practical tools to facilitate employee development and progression.
One solution to advancing quality current employees is succession planning. This involves the development of road map outlining which current employees are well-suited to attain an expanded role. For example, if a management role becomes available, there could already be a candidate that has full awareness of the nuances of your company culture and "unwritten rules" that is primed to transition into that position. Many times the person you hope to promote to a post may not be adequately prepared for the job, or there may be no one available for it at all. The key here is in careful planning and being in touch with your current employees from top to bottom. Flying by the seat of your pants is not an option for you if you want that competitive edge. 
Business leadership requires the commitment to support the development of an entire workforce. Managers need to have planned improvements in place where a person of interest can excel. Recruiters can meet development expectancies of existing employees through succession planning. All team members need to see that they're valued and informed about which direction their career might take. Everyone should be motivated to grow within their company over their period of employment to be thoroughly prepared for any restructuring, promotions or reassignments that their company may implement.
When identifying which employees are applicable for a more demanding role within a company, good records are essential. Companies must then work with select employees by evaluating the best options for them to take the steps forward. These measures include further training, evaluation of progress and mentoring in situations of higher responsibility. This focus on employee enhancement will improve commitment overall and will allow them to voice their ideas for advancement. It will also prevent them from becoming stagnant in their post.
Succession planning should be a basic practice throughout every company. Your best people are wise enough to always be on the lookout for the best possible role that fits their improving skills and abilities. Succession planning potentially puts every staff member up for consideration, and then involves hand selecting the very best to make a change. It prevents situations from occurring where a vacancy opens up and you aren't prepared to fill the role. It  counteracts the costs of hiring new people from the outside. Recruiting a great hire takes time, either before you have a vacancy or after, when there is no one in the position.
Anderson Sterling Associates can help you create and maintain your professional success. We understand the immense task of making adjustments to your workforce. Our innovative and practical approach to succession planning might be exactly what you need to take the next step. We also understand that you may not have a qualified current employee to  fill that open key position. ASA has been able to successfully adapt our recruiting acumen to either inside or outside hires because the bottom line is the same: quality hires in responsible, developmental positions. We take the time to verify that your needs will be met when the appropriate person begins their new role. You'll also be confident that they can achieve the growth they want and deserve within your company. Let us assist you in adapting productively and watch your company flourish.
Testimonial
"Anderson Sterling Associates is not only the most competent search firm I have worked with, but their unique business model is more cost effective and time saving than any recruiting company I know of."
CFO at Raytheon Space Systems