Let's Talk About Recruitment Agencies
Tuesday, September 22, 2015 - 11:07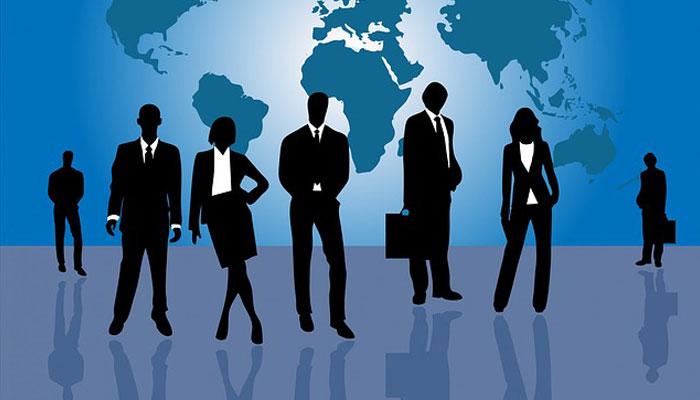 Recruiting top talent has changed in many ways over the past few decades. There are now technologies providing new ways to find ideal candidates for your company. Some of these technologies have been successful in helping companies to recruit on their own. There are some positions, however, that are so difficult to fill that you must turn to professional recruitment agencies to find that elusive, top-notch talent. So, let's talk about these agencies that HR and many other professionals will invariably have to use from time to time.
Recruitment Agencies have been around for years, however most of them have never really evolved with business over time. The vast majority of recruitment agencies are still contingency based. That means that they find talent for your needs, and you pay them a fee based on a certain salary percentage of the candidate hired. Understandably, recruitment agencies always try to charge a premium fee. The fees range from a high of about 33 percent to a low of around 15 percent per candidate. Of course you try to negotiate the lowest fee possible so you can save your company some money. The recruiter usually agrees to the lower fee after some initial balking, and you walk away feeling pretty good about paying less for the search.
But, should you?
There are many aspects of the contingency search that don't work very well for you. The first being: after you have negotiated a lower fee and walk away assuming the recruiter will start presenting you with candidates quickly, you don't see immediate results. You can end up not seeing resumes of potential talent, or seeing them trickle in very slowly. What you may not know is that "your" recruiter is most likely presenting qualified resumes to other clients of theirs with who are paying the higher percentage, or premium fee. These recruitment agencies are not really working for you, specifically, but they are selling resumes to the highest bidder. In a strange sort of way, you are in competition with your own recruiter. This is, of course, unacceptable. When you have a critical need to fill, you want it filled with the best possible candidate and as quickly as possible. So what can you do? Well, you can pay a higher placement fee to the recruitment agency (which you really don't want to do), or you can continue to look on your own - which may, of course, take more time than you would like. If you decide to look on your own, what options are available to you?
You can advertise on job boards or offer incentives to your current employees in the form of bonuses if they recommend the candidate you end up hiring. You can also pay for a search on a job board. Unfortunately these options are only going to find you candidates that keep their resumes always active on job boards . You know these are the type of candidates that are always looking for more money, and thus are always searching for a new, better, opportunity. Additionally, you could try hiring an in-house recruiter, but this is an additional employee and they are more limited in the scope of their search than an outside recruiter would be.
As you can see, there are no great options available. This is one of the biggest problems caused by the vast majority of recruitment agencies sticking to their ways, and not evolving the way they do business. This is why Anderson Sterling Associates was created. Our company was founded by a former Human Resources Manager who was fed-up with the way in which traditional recruitment agencies worked. Anderson Sterling Associates is a non-contingency modern talent acquisition firm that is able to find the best talent, more quickly, and cost effectively than any old-fashioned contingency agency. Contact us today to find out how we stand out from those other recruitment agencies, and how that difference can greatly benefit your company.
Testimonial
"I am so glad I trusted the expertise of Anderson Sterling Associates to help me hire talent for General Dynamics! As the HR director, I appreciate ASA's collaborative approach and support for my department. It truly feels like Victor is part of our company. I am completely satisfied and look forward to working with ASA for future placements."
Director of Human Resources at General Dynamics