6 Qualities of Successful Managers | Talent Acquisition Anderson Sterling Associates
Thursday, July 16, 2015 - 11:14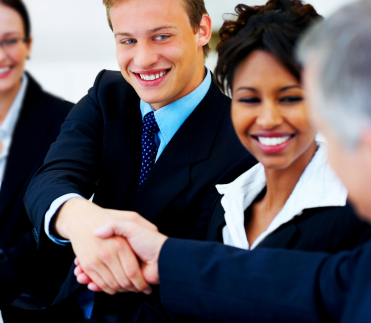 The process of transitioning from a good manager to great manager takes hard work and passion. High quality management skills aren't just nice to have in a company - they are critical to the long term success of the business. Poor management can affect the level of customer service, staff morale and turnover and the loss of customer focus. To that end, the following six skills are essential to every person in a management position:
1. Leadership
Leadership, though difficult to define, is crucial in management. A great leader gives direction, imparts vision, delegates responsibility and inspires trust. This person is also consistent with policy and follows through on solving personnel problems, unafraid to confront and deal with business-killing issues among staff. Whether it takes a long or short time, these skills must characterize your best managers.
2. Problem Solving
A good manager should be in a position to easily recognize the company's areas of weakness and work to solve those problems promptly and creatively. Continuous staff development begins by assigning responsibilities, and ends with accountability. Great managers find ways to solve issues using all the tools he or she has available, including the ideas of his team. Talent acquisition should involve evaluating candidates for this as well.
3. Adaptability
The challenge of running a business means you have to overcome unexpected challenges in order to achieve your goals. A successful manager should be in a position to adapt to these challenges using creative thinking without being paralyzed or shocked by rapid change or seemingly incomprehensible decisions by others.
4. Relationship Building
Networking with others as collaborators has increased mainly because of the growing opportunities provided by digital communication online. Managers should be able to discern and take advantage of the opportunities brought about by the internet and other networking technologies to develop and grow relationships, and yet still be able to run an inspiring meeting IRL ("in real life").
5. Communication
An effective manager should be in a position to internalize and champion the organization's vision to increase productivity while creating good working relationships with employees. Strong communication skills can also help a manager know how to interpret and distribute messages to staff as well as appreciate their input. Ineffective communication, on the other hand, may make it difficult for employees to understand what a manager is saying or planning to do, effectively blinding them to the company's next moves.
6. Develop People
To be a successful manager, you need to be able to improve the skills of your workers. Even though it might cost you, there aren't many things that have quite the same impact of supported, fully competent employees. Fight for their opportunities to become better at what they do, then ask them to show you how their training has helped the bottom line.
The ASA Advantage
Organizations can cultivate good managers by recognizing the critical traits associated with successful management, then promote them into roles where they can do their best. Beware of placing a skilled employee into management because of seniority or good performance in areas that don't involve managing people! Many an engineer has set a company back because a VP made him or her a manager instead of valuing that individual for what he or she does best: designing. When it comes to talent acquisition, whether management or able employees at any level, we've seen it all.
Our company, Anderson Sterling Associates is a California-based talent acquisition firm that specializes in merging talent with top positions at all levels in various areas of the technology industry, such as: aerospace/military, data communications, multimedia technology, robotics, manufacturing, medical devices, web development, environmental engineering and consumer electronics among others.
What's our advantage? Here are a few things: Our experience spans three decades We have the capability to find top candidates from competing firms in ways that in-house recruiters cannot We have a wide network of fruitful relationships with established technology companies We have built a good working relationship with all our clients' HR departments Our innovative pricing structure is highly affordable and not contingency or retainer based.
Contact us today with your recruiting questions and see what we can do for you.
Testimonial
"I have been working with Anderson Sterling Associates (ASA) for over 20 years and have recommended them to our partners as well. What sets them apart is their innovative approach of locating candidates who fit the qualifications we are looking for. ASA has helped find the highest level of talent for the company."
VP of Development Programs at Hutchinson Aerospace